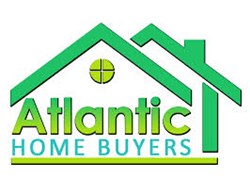 Stafford, VA (PRWEB) September 08, 2013
The state of Virginia is one emerging portion of the United States with an expanding real estate market. One real estate company has been profiled by the Real Estate News Wire website for offering its houses for sale in Stafford, VA at http://realestatenewswire.com/homes-sale-fredericksburg-va.
The Atlantic Home Buyers, LLC company is now providing these homes for prices that are at and below the current market values. These properties are offered to first-time buyers and experienced buyers of real estate.
These options are providing more ways that buyers can qualify for a home purchase without using a real estate agent or realtor to complete the purchase process.
"More investment companies are buying and selling homes to cut out the fees that buyers pay when going through a realty company for housing assistance," a company spokesman for the RealEstateNewsWire.com company said.
The company website has been launched for buyers at http://realestateforvirginia.com. This new website is designed to be a complete and comprehensive resource for researching all of the properties and the company portfolio for sale. These properties are currently available for purchase, lease, rent and for other investment opportunities.
"The growing popularity of avoiding work with realtors is helping many people in Virginia to seek out alternative housing assistance while avoiding the delays that can be common with rapid closings," the spokesman added.
Many of the most populous areas of the state of Virginia are currently where the homes owned by the Atlantic Home Buyers company are found. The launch of the website has made it possible for streaming videos, full-color photographs and exact property information to be listed online for all property buyers.
Additional information is expected to be provided by the Real Estate News Wire company online as more information is uncovered about real estate programs and other ways that are being used by sellers, buyers and investors to purchase property in the U.S.
About Atlantic Home Buyers, LLC
The Atlantic Home Buyers, LLC company purchases homes in the state of Virginia and provides these homes at or below current market value direct to first-time or experienced buyers. This company has set up more than one internal program that helps to finance a property purchase. Both rental and lease agreements are now supplied by this company to home buyers.
About RealEstateNewsWire.com
The RealEstateNewsWire.com company posts information daily online about extraordinary companies in the housing industry in North America. This information is now distributed to hundreds of outlets online that are accessible by owners of properties, investors and sellers of real estate in the U.S.
FREE this week at our real estate closing process store:
Not Authenticated: 0093d4e2bd2fff2ce36683bf4e608030065ab3dfe774408be60e56410852fd90219523598f0a8b933f5fa7b6a4d48909e57d4d052585bbc7680a918de6a1b3b627/481cc3d227b4a14ff834f2402860bf8c89f84e939828d8558bced5805b0367a7cab89e52c5f7bc59e16a66527f754d9cab8f0e769f164871cf23422271a05a71
Related
Real Estate Closing Process Press Releases
Originally posted 2013-09-10 02:35:01. Republished by Old Post Promoter